Exciting, innovative, world-changing technology that connects people to nature to save life on Earth.
Our portfolio
Raising the value of nature through innovative technology
The Bio-Expertise Engine: An Artificial Collective Super-Intelligence (ACSI) platform that engages expert communities to score nature observations and reward expertise. The system is finding a new species, undescribed by science, almost every day.
QuestaGame: A popular mobile game that turns nature discovery and education into the adventure of a lifetime. Available on iOS and Android devices.
BioSMART: A dynamic, real-time bureau of global nature data. The BioSMART technology connects global nature data systems – and their communities – in real time, to produce the most accurate and comprehensive measurement of natural capital.
IndigiQuest (coming soon): Helping bring indigenous knowledge and science to the forefront of natural capital valuation and management.
Guardians of Earth. A real-world AR game that engages players in nature conservation.
"QuestaGame engages people – young and old – with nature, awakening a deep appreciation for all the amazing life forms, often found in their own backyards. It not only transforms players into researchers, scientists, custodians of life on Earth, but importantly contributes to official citizen science portals recording actual sightings so that it is so much more than a game."
– Dr Jane Goodall, Ph.D, DBE,
Founder, The Jane Goodall Institute &
UN Messenger of Peace
our community
"I recently discovered a new species of fly from a record posted via the Bio-Expertise Engine."

Dr. Bryan Lessard

Entomologist, CSIRO
"Great way to get kids outdoors, they're always spotting animals and are getting great at identifying species. Way better than looking for imaginary creatures!"

Cecilia Hlavaty
"Very proud of what the @CharlesSturtUni #QuestaGame clan put up for the #UniBioQuest. We learned a heap about what calls our campus home."

Dr. James Turner

Charles Stuart University
"It was a great experience competing in the BioQuest in April. It totally changed our way of thinking about biodiversity. Now we know there is lot of other life out there apart from human life. We are determined to protect it."

Thiranya Lanka Wanigarathna

Sri Lanka
"I haven't had this much fun ever! If you like taking pics of the outdoors (plants, bugs, wildlife) you are going to love this."

Magali Bassaler
"Great biodiversity monitoring tool for all ages. Have fun whilst recording biodiversity."

Barbara Sing
Andrew is leading the Guardians of Earth game development, QuestaGame and the strategic direction of Earth Guardians. An experienced systems engineer and leader of large programming teams, Andrew has founded Internet properties of over 10 million users and authored seven USPTO patents. Andrew is a Eureka Prize winner (Science Innovation); Myer Innovation Fellow 2016-17; has a Fulbright in Communications Science; and a Masters in Digital Communications at Columbia University, New York City.
With a PhD in Computer Systems and Citizen Science, Mallika is a leader in the field of community-driven science. She has developed and managed large-scale Internet communities and authored seven USPTO patents. She won the 2018 Eureka Prize, has a Masters in Physics (Columbia University, New York City), and a M.Sci in Physics (Indian Institute of Technology). Mallika ensures scientific quality across all platforms and leads the way in developing community relationships around the world.
David is leading the team culture, project management and strategic communications of the company. A graduate of ANU's Centre for the Public Awareness of Science, David brings 10+ years of science and statistical communications to the role. He is a communications expert and QuestaGame visionary.
Priyank has over 10 years experience as a senior full stack developer. He heads up the technology platform across all Earth Guardians products and platforms. He has been with the company since the first day.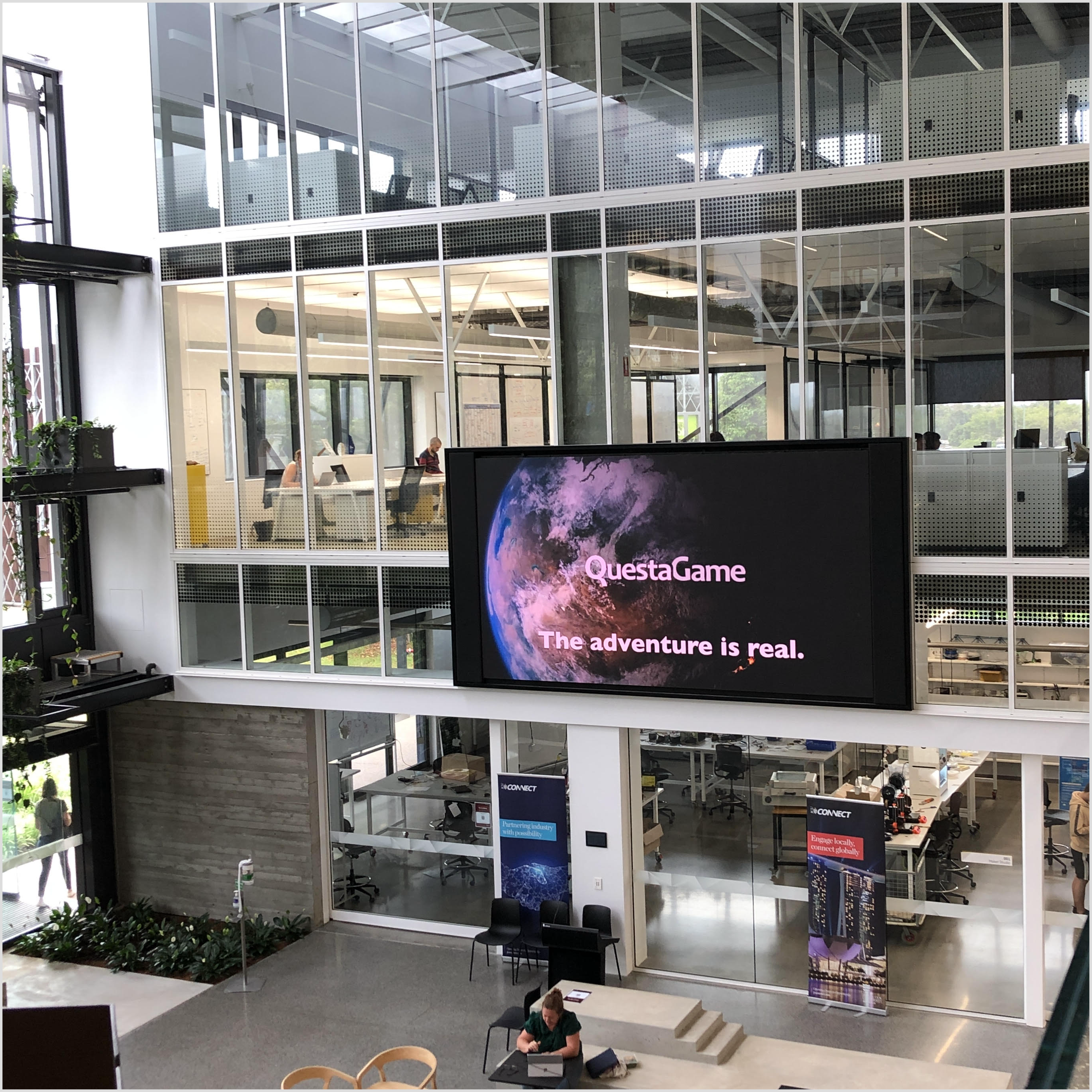 Contact Us